Have you heard about the new proposed business registration fees for Hong Kong companies? Announced earlier this year, the new 2021 budget proposal was recently released. And this year the Hong Kong government has announced a waiver of the business registration fees for one year.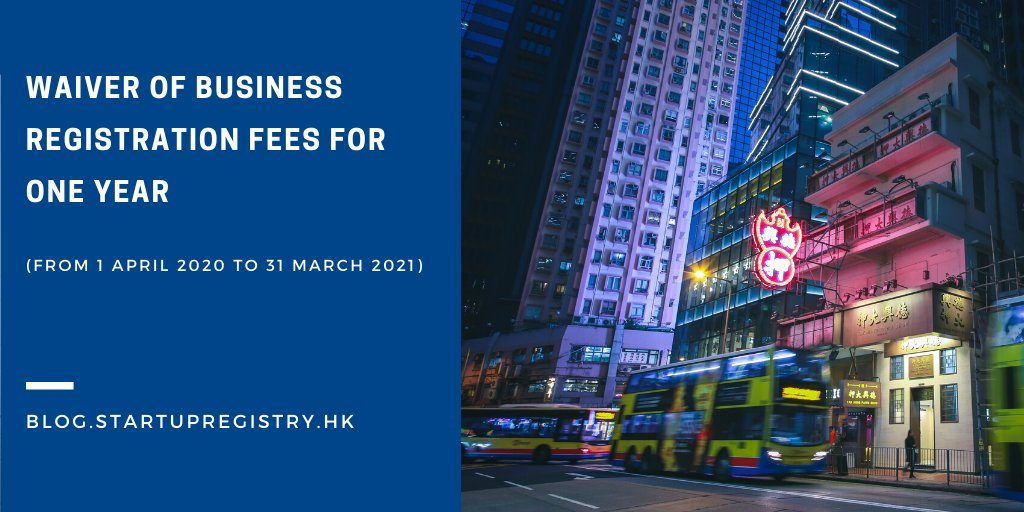 Starting from April 1st, 2020, the new waiver of the business registration fees will be applied to all business owners as per the guidelines of the Financial Secretary. The HK government will introduce the relevant legislative amendment to the Legislative Council as soon as possible in order to measure the effect of new proposed fees. Let's explore more about the newly proposed budget report.

Waiver of Business Registration Fees from 1 April 2020 to 31 March 2021

Under the section of 5A(1)(a) of the Business Registration Ordinance (Cap.310), the government has said that the new prescribed business registration fees will be reduced by a sum of $2,000. This reduction will also apply to the renewal of Business Registration certificates of existing companies after April 1st as well.

The new registration fees will only be applicable for business registration certificates from 1 April 2020 to 31 March 2021 ("Waiver Period").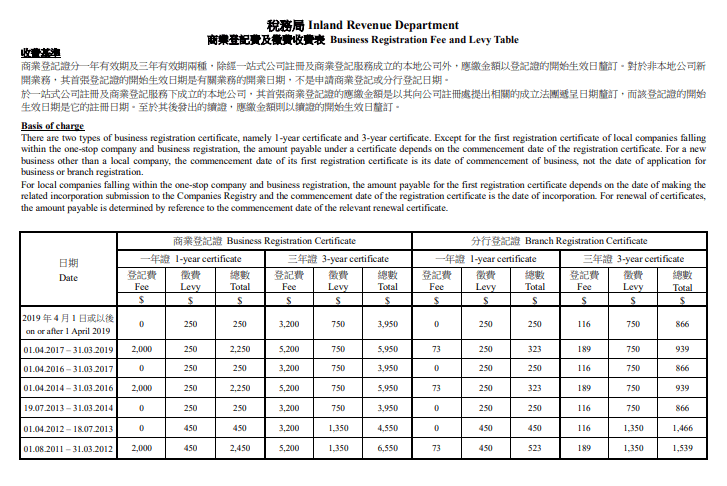 You can refer to the IRD website for the business registration fee & levy table for details of the total amount payable in respect of a certificate.
Startupr Company Formation Fees
As stated above, the Business Registration fees from 1 April 2020, will be waived by $2,000 HKD. But if you want to renew the Business registeration certificate of your already existing business in Hong Kong, then you need to pay only HK$250. This will greatly benefit both existing and new entrepreneurs in the registration fees for incorporating a company in Hong Kong.

Startupr has also updated its pricing for the registration and incorporation companies in Hong Kong. If you need any help renewing your business registration certificate or about the company formation process, Startupr offers a complete package for the renewal of all the services.

For renewal of Hong Kong limited companies, our package is just 585 USD, which includes our yearly company secretary fee, registered address, renewal of Business Registration Certificate, and the filing of the NAR1 and AGM.*

Disclaimer– This fee only applies to the company renewals within the period from 1 April 2020 to 31 March 2021
Choose Startupr for incorporating your company in Hong Kong

Curious to add new wings to your existing business by setting up a new branch in one of the freest economies in the world? Look no further than Startupr to act as your company secretary. We have years of experience in setting up and supporting companies from all over the world and from various different industries, including the IT sector, services industry, consulting services, and many others.

Our efficient Back-office system, an all-inclusive software system, lets business owners control their company's details and filings completely online! For more information, contact us today!